Welcome
A 4th generation family owned and operated farming operation that currently has 170 acres of hay to sell commercially as well as 100 head of registered beef cows. The hay operation consists of 70 acres of pure orchard grass, 80 acres of alfalfa orchard grass mix and 20 acres of pure timothy. This hay is shipped to customers in 8 different states and is used to feed horses, alpacas, and show cattle. Our registered beef herd consists of Simmental, Angus and Sim-Angus cattle. We continuously strive to improve our herd's genetics through artificial insemination and embryo transfer. We have developed a large customer base and continue to provide them with superior breeding cattle.
LatestNews...

18th FHG Grown on Grass Sale
October 22, 2016
Butler, MO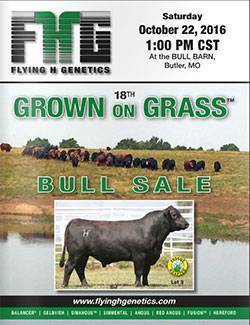 CLICK HERE To View Sale Catalog Online!!

CLICK HERE FOR MORE INFO!